Warning
: call_user_func() expects parameter 1 to be a valid callback, class 'ET_Builder_Module_Helper_Style_Processor' does not have a method 'process_extended_icon' in
/home/zoelog/issuetech.jp/public_html/wp-content/themes/Divi/includes/builder/class-et-builder-element.php
on line
19305
Warning
: call_user_func() expects parameter 1 to be a valid callback, class 'ET_Builder_Module_Helper_Style_Processor' does not have a method 'process_extended_icon' in
/home/zoelog/issuetech.jp/public_html/wp-content/themes/Divi/includes/builder/class-et-builder-element.php
on line
19405
Warning
: call_user_func() expects parameter 1 to be a valid callback, class 'ET_Builder_Module_Helper_Style_Processor' does not have a method 'process_extended_icon' in
/home/zoelog/issuetech.jp/public_html/wp-content/themes/Divi/includes/builder/class-et-builder-element.php
on line
19305
Warning
: call_user_func() expects parameter 1 to be a valid callback, class 'ET_Builder_Module_Helper_Style_Processor' does not have a method 'process_extended_icon' in
/home/zoelog/issuetech.jp/public_html/wp-content/themes/Divi/includes/builder/class-et-builder-element.php
on line
19405
Warning
: call_user_func() expects parameter 1 to be a valid callback, class 'ET_Builder_Module_Helper_Style_Processor' does not have a method 'process_extended_icon' in
/home/zoelog/issuetech.jp/public_html/wp-content/themes/Divi/includes/builder/class-et-builder-element.php
on line
19305
Warning
: call_user_func() expects parameter 1 to be a valid callback, class 'ET_Builder_Module_Helper_Style_Processor' does not have a method 'process_extended_icon' in
/home/zoelog/issuetech.jp/public_html/wp-content/themes/Divi/includes/builder/class-et-builder-element.php
on line
19405
Warning
: call_user_func() expects parameter 1 to be a valid callback, class 'ET_Builder_Module_Helper_Style_Processor' does not have a method 'process_extended_icon' in
/home/zoelog/issuetech.jp/public_html/wp-content/themes/Divi/includes/builder/class-et-builder-element.php
on line
19305
Warning
: call_user_func() expects parameter 1 to be a valid callback, class 'ET_Builder_Module_Helper_Style_Processor' does not have a method 'process_extended_icon' in
/home/zoelog/issuetech.jp/public_html/wp-content/themes/Divi/includes/builder/class-et-builder-element.php
on line
19405
Warning
: call_user_func() expects parameter 1 to be a valid callback, class 'ET_Builder_Module_Helper_Style_Processor' does not have a method 'process_extended_icon' in
/home/zoelog/issuetech.jp/public_html/wp-content/themes/Divi/includes/builder/class-et-builder-element.php
on line
19305
Warning
: call_user_func() expects parameter 1 to be a valid callback, class 'ET_Builder_Module_Helper_Style_Processor' does not have a method 'process_extended_icon' in
/home/zoelog/issuetech.jp/public_html/wp-content/themes/Divi/includes/builder/class-et-builder-element.php
on line
19405
Warning
: call_user_func() expects parameter 1 to be a valid callback, class 'ET_Builder_Module_Helper_Style_Processor' does not have a method 'process_extended_icon' in
/home/zoelog/issuetech.jp/public_html/wp-content/themes/Divi/includes/builder/class-et-builder-element.php
on line
19305
Warning
: call_user_func() expects parameter 1 to be a valid callback, class 'ET_Builder_Module_Helper_Style_Processor' does not have a method 'process_extended_icon' in
/home/zoelog/issuetech.jp/public_html/wp-content/themes/Divi/includes/builder/class-et-builder-element.php
on line
19405
Warning
: call_user_func() expects parameter 1 to be a valid callback, class 'ET_Builder_Module_Helper_Style_Processor' does not have a method 'process_extended_icon' in
/home/zoelog/issuetech.jp/public_html/wp-content/themes/Divi/includes/builder/class-et-builder-element.php
on line
19305
Warning
: call_user_func() expects parameter 1 to be a valid callback, class 'ET_Builder_Module_Helper_Style_Processor' does not have a method 'process_extended_icon' in
/home/zoelog/issuetech.jp/public_html/wp-content/themes/Divi/includes/builder/class-et-builder-element.php
on line
19405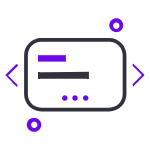 Divi Supreme Blog Carousel Module
Surprise your Visitors by showing your Posts in a new & creative way using Divi Supreme Blog Carousel Module. Add some special post Carousels to your site and take Blogging with Divi to the next level.
Show your Blog in a stunning Carousel
Now with some new Elements and abilities
Add Post Excerpt, Read More Button, and much more…
Create Stunning Blog Carousels like never before in Divi
Special Carousel Slide Effect to make it more appealing
Ready to get started?
More Divi features are coming your way